Eleganz Kitchens - Benoni
Saturday, 27 December 2014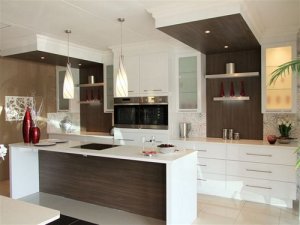 Contacts

sales department

011 823 1455
Item description
Kitchen Design & Fitting

Remodeling and creating beautiful kitchens for our client homes since 2000!

Todays kitchens are often referred to as the "heart of the home". The kitchen is the place where everyone wants to gather. With a perfect balance of function, flow and beauty, the kitchen provides a comfortable space to eat breakfast, make lunch, see to homework, share snacks, prepare dinners, and share the highlights of your day over coffee or a glass of wine.

Eleganz Design & Kitchens will gladly offer advice and guidance with choosing the right materials and products to creating your dream kitchen. We offer a variety of woods, paneling and kitchen tops to choose from amongst many other features.