Virtual Administration Services Offered - Benoni
Tuesday, 21 February 2017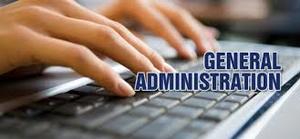 Contacts

Bronwyn

0729024647
Item description
Are you too busy to do the things you want to do?
Is your admin running away from you?
We are your solution. Hand us your admin and get back more of your most valuable asset… your time. We are a small outsourced admin based company who offers the following services:-
•All administrative services done professionally
•All online data entry done for companies across South Africa.
•All typing services and more…
at a reasonable flat rate per hour. We are available 24 hours a day for all your admin needs. Whether you're a small business owner or just a busy individual, we have packages that suit your needs. Visit our website tjbadminservices.simplesite.com If you have any interest in the above, please let us know at tjbserv@gmail.com so we can start being of service.