Anua rising stars auditions - Benoni
Wednesday, 30 April 2014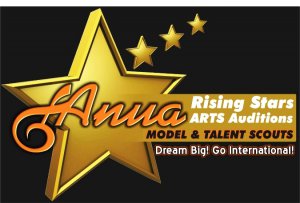 Contacts

Melody

0842078423
Item description
DREAM BIG – GO INTERNATIONAL
GOT TALENT? Do you like to Dance? Act? Model? Sing?
Then DO NOT MISS this opportunity!
Dream Big! - Go International!

If you've always dreamed of being on Television, Dance on Broadway, get cast in a movie, walk a runway in New York City or sing in a musical production or better yet a record company – then say YES to this life-changing opportunity to attend the exciting ARTS EXPO in Orlando USA!

Meet and perform in front of our top Talent Scouts and open the doorway towards performing live @ the world's biggest talent convention ARTS EXPO (Orlando USA) in front of hundreds of major studio executives, international modelling agents, recording company scouts and many more!! Please note: this is not a competition but an amazing opportunity to launch an international career into the ARTS in the safest way possible!

Some of the studios and executives present @ ARTS EXPO include: Universal & Disney Studios, The New York Film Academy, Sony/ BMG Entertainment, Sweetheart Records, Icon Music Studios, Elite Model Management, Ford Model Management, Disney Entertainment, B.C Entertainment Group, Independent Gospel Consultant – Jackie Patillo, Lifetime/ABC Series, Tyler Perry Studios and so the list goes on…

If you have the talent, the drive and the ambition then sign up today to enter and attend our next upcoming scouting day and prepare your-self for an exciting time of auditions, performance and international connection and join the safest international career launch into the ARTS available today!
How Does It Work?

It's an easy 3 step process! The ARTS EXPO Convention is the goal! To get YOU there, we have an easy exciting 3 step programme in place, all designed to guide you and build your talent from the ground up and then have you presented to major international talent scouts and agents in the USA – all it takes is ambition, commitment and dedication. We have the commitment and the dedication – but do you have the ambition and the talent?
step 1

MAKE SURE you get scouted by enrolling for our next Live Scouting Events held in front of Nico Goosen —Performing Arts Coach, International Talent Showcase Vocal Coach/ Trinity College London Pop Rock vocal coach/Principal Director of ANUA School of Music & Performing ARTS— and his talented crew in your area
step 2

Go Live! After you have been successfully scouted you will then be offered opportunity to audition in ANUA's Rising Stars LIVE THEATRE ENVIRONMENT in front of Elsubie De Lange – Regional Director of ARTS Expo (Africa) and the Exclusive South African Agent for the New York Film Academy. An awesome live performance will get you a call-back to participate in a major two day explosion of Talent and INCREDIBLE auditions in the annual INTERNATIONAL TALENT SHOWCASE held in Johannesburg.
step 3

Even BIGGER! You'll then perform in front of one of the world's biggest Talent & Model Scouts Kim Myers during the annual INTERNATIONAL TALENT SHOWCASE held towards each year-end – make sure you get a call-back by showcasing your talent with full passion and enthusiasm – after which you could be offered an opportunity to meet Kim and be invited to participate at the huge ARTS EXPO in USA. Perform in front of hundreds of major talent scouts, international agents and studio executives. Dream Big – Go INTERNATIONAL
Please note that it could also be possible for you to be hand-picked to attend a New York Film Academy workshop & auditions during these Live Theatre Style Auditions – double bonus! Read about the NYFA in the link provided).